Blue-collar background — Having grown up in Northeastern Minnesota, working his way through school, Mr. Westermann understands where his clients are coming from, their perspective and the issues important to them. We will carefully explain the process you are facing and guide you through it while looking out for your best interests. We won't treat your representation with the "cookie-cutter" approach other family law firms seem to take.
Company History
Westermann Law Office Ltd. was founded by Jeffrey A. Westermann in April of 2011. Prior to forming Westermann Law Office, he was a partner at Newby, Lingren & Westermann, Ltd. Mr. Westermann has strived to be an advocate throughout his career as his resume illustrates.
Jeffrey A. Westermann
EDUCATION
Law School William Mitchell College of Law, St. Paul, Minnesota. 1990 Graduate.
College: University of Minnesota-Duluth, Minnesota . 1987 Graduate.
Bachelor of Arts Degree
Major: Political Science.
High School: Duluth-East, Duluth, Minnesota . 1982 Graduate.
Legal Experience
July 26, 1993 to April 1, 2011
NEWBY, LINGREN & WESTERMANN, LTD. , Cloquet , Minnesota .
Attorney practicing in the areas of family law, bankruptcy and general litigation.
January 29, 1992 to July 25, 1993
ERICKSON & MURPHY, LTD. , Duluth , Minnesota
Attorney practicing in the areas of general litigation and workers' compensation.
October, 1990 to January 28, 1992
JUDICIAL LAW CLERK , Duluth , Minnesota
Honorable Jack J. Litman, District Court Judge, Sixth Judicial District. Legal research in civil and criminal matters before the Court. Research rules and case law for use by the Judge in preparation of written Orders and opinions; analysis of evidentiary data; assistance in Court hearings; draft Orders and accompanying legal memoranda.
January, 1989 to October, 1990
REDING & VOTEL , St. Paul , Minnesota
Draft motions and memoranda of law; legal research; prepare preliminary answers to discovery documents; perform investigative and discovery functions; summarize depositions; organize files and exhibits for trials. General practice with a distinctive emphasis on insurance defense, including worker's compensation.
May, 1988 to September, 1989
RESEARCH ASSISTANT , Michael Steenson, Margaret H. & James E. Kelley Professor of Tort Law
Research and writing for the second edition of Minnesota No-Fault Automobile Insurance. Most specifically, research in the areas of conflict of laws, right to basic economic loss benefits, coordination of benefits and legislative history.
September, 1987 to January, 1989
RESEARCH ASSISTANT , Prof. Matthew Downs, Dean of Academic Affairs
Research and briefing on current court decisions regarding property law. Assist with administrative responsibilities.
September, 1983 to July, 1987
DUN & BRADSTREET CORPORATION
Legal Correspondent. Researched and reported new and on-going bankruptcies. Update on-going Chapter 11 cases in preparation of financial evaluations.
January, 1985 to June 1985
JUDICIAL INTERNSHIP , United States Bankruptcy Judge Gregory F. Kishel
Legal research in the Bankruptcy Code, rules and case law for use by the Judge in preparation of written Orders and opinions; analysis of evidentiary data; and assistance in Court hearings.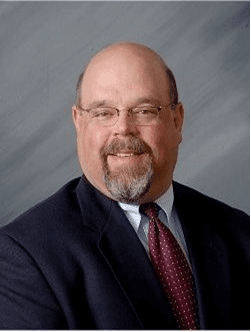 The best way to find out whether an attorney is a good fit for you is to meet with them and find out what they can do for you. Hundreds of clients in northeast Minnesota have turned to Westermann Law Office to meet their family law and other legal needs. We invite you to meet with Mr. Westermann and find out how his experience and practical-sense approach to law can help you, just as they've helped hundreds of others. Call our family law office in Cloquet today to schedule your initial consultation: (218) 879.3355.